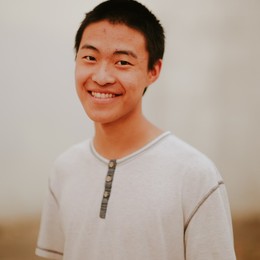 Group Theory in Mathematics for Summer 2023
Teacher: Caleb Alons
Email: calebscotta@gmail.com
REGISTRATION IS CLOSED FOR THE SUMMER 2023 TERM. GROUP THEORY IN MATHEMATICS WILL RETURN IN SUMMER 2024.
Course Description: Can you define the number 1? What is counting, and who sets the rules of arithmetic? What does it mean to "solve" an equation, and is there more to mathematics than numbers?
Pure mathematics exhibits the beauty of logic, and all fields of pure mathematics ultimately seek to answer one question: What are the consequences of making assumptions? Abstract mathematics is sadly canned away as a field of study made accessible only to "advanced" maths students or mathematics majors enrolled in universities. My heart for this course is to provide middle and high school students with an accessible introduction to the wonderful world of abstract mathematical thought. The mental exercises and skills practiced in this course universally benefit students who want to expand their mental maturity, critical thinking, and creativity.
Showcased in this course is group theory, one of many topics in the field of algebra. I have chosen to use group theory, because it is remarkably accessible to students from the elementary school level all the way through graduate studies. I have handcrafted the curriculum to carefully guide students through the fundamental concepts of groups and abstract algebra, and students will be challenged to demonstrate creativity and abstract reasoning to solve problems. The four units of this course are:
Elementary Set Theory,

Binary Operations,

Groups,

Elementary Group Theory.
Who Should Register: Any student who has taken an algebra course is prepared to take this course. Although this course is technically about mathematics, any student interested in advancing his or her mental maturity to prepare for AP and college classes would benefit from this course. Because of the strong emphasis on logic, organization, and rigorous communication of ideas, even students who prefer the liberal arts over STEM benefit from exposure to abstract thought.
Technical Requirements: Students must have Internet access and be able to join and participate in Zoom calls.
Optional Text: John B. Fraleigh's A First Course in Abstract Algebra [ISBN: 0-201-33596-4] is a fantastic text designed to be used by students to learn the basics of abstract algebra. Although this text is not required for the class, I provide it as a resource here for any student interested in digging deeper after the course concludes.
Hours of Study (Weekly): The purpose of this course is inherently playful, as any mathematical course should be. Mathematics is also difficult, and every student reaches varying levels of conceptual understanding at different speeds. Students who seek to grow mentally should expect to spend at least 2-3 hours a week, thinking through exercises and participating in class.
Course Meeting Times: There is a weekly live session on Zoom every Friday, from 6 PM - 7 PM EST. Each weekday, I post an instructional message by 8 AM EST. Students will solve two problems each week of their choosing from the provided exercises in each lesson. These exercises are due each Sunday night at 11:59 PM EST.
I do accommodate student travel plans, illnesses, and special events: students should notify me of family summer vacation plans at least one week in advance so that proper accommodations can be made!
Course Fee: $75 per student.
Length of Course: The course is 4 weeks long, from June 5 to July 2 (2023).
Academic Credits: Group Theory in Mathematics is a 0.5-credit course.
Instructor Qualifications: I am a full-time student at Oral Roberts University and will be finishing my Bachelor of Science in Mathematics next year. This is my second year teaching with AP Homeschoolers, and I'm thrilled to return!
Mathematics and Teaching Experience:
Scored on the prestigious William Lowell Putnam Mathematical Competition (the world's hardest undergraduate mathematics exam) two years in a row.

ORU Computing & Mathematics Department Teaching Assistant and Grader; curriculum developer for Calculus III Lab.

Over 600 instructional hours with over 200 students at all levels with a special concentration in online/digital teaching.

Four years of tutoring mathematics for multiple schools, online and in-person.
* * * * * * * * * * * * * * * * * * * * * * * * * * * * *
About the Instructor: I am the middle child of a family of seven. I was adopted from South Korea and homeschooled until leaving for university. Aside from work, I have succumbed to the "Jack of All Trades" lifestyle, and my hobbies include All Things Creative (maths, multi-instrumentalist, composition, photography/videography, cooking), speedcubing, competitive birding, and petting my Golden Doodle, Roxy. But above them all, teaching is My Hobby. Teaching has always been my first love. I rehearse lectures while walking between classes or driving to work. I troubleshoot and answer student questions while waiting in lunch lines. The opportunity to share knowledge and help others grow and learn never fails to bring me immense fulfillment and satisfaction. Serving my peers and students is a privilege, and I'm beyond thrilled for this coming summer!
"The teacher is the servant of his students." – Caleb Scott Alons
Click here to read class reviews for this class (or post your own review)