This is our new Pennsylvania Homeschoolers AP Online (AP Homeschoolers Inc) website. Accounts made before February 2023 in our old store were not transferred to this website. If you are paying tuition for a class or paying for an AP Transcript, you will have to create a new account in order to log-in. Don't worry-- all records for student enrollments and transcripts have been kept and will transfer to your new account.
A Quarter Century of Online Excellence!
We have 25 years of experience providing highly interactive online AP classes, with more than 1000 students enrolled in our classes during the last school year. We are proud of the academic community that has developed as homeschooled high school students connect with their bright, motivated classmates from all across our nation and even around the world. NOTE: Our classes are not

available to public or private brick-and-mortar school students or to adults.
At Pennsylvania Homeschoolers we offer three kinds of courses:
AP Courses. The 2023-2024 school year will be our 26th year of offering Advanced Placement (AP) classes online to homeschooled students worldwide. To learn more about our classes, please click on the "Our Courses" on the sidebar. Class reviews from past students and their parents are linked at the end of each course description.
Honors Courses. During the 2023-2024 school year we will again be offering honors classes online to homeschooled students worldwide. These classes prepare students to participate in AP classes in the future.
Summer Courses In the summer of 2023 will will again be offering Summer Enrichment Online classes ranging from college application essay prep to a Shakespeare intensive to STEM classes. (You don't have to be homeschooled to take them.)
Our classes develop a community of scholars who interact through class postings, course-related projects and games, responding to one another's work, discussions, and much more. For student perspectives on our classes, watch these AP Student Panels from PHAA's Virtual High School at Home Conferences:
Statistics provided to us by the College Board show that almost 3/4 of our students earn top grades of "4" or "5" on the AP exams that they take:
48% of those exams earned 5's ("Extremely qualified" - the equivalent to a college A+ or A)
25% earned 4's ("Very qualified" - the equivalent of a college "A-")
16% earned 3's ("Qualified" - the equivalent of a college "B")
7% earned 2's ("Possibly qualified" - the equivalent of a college "C")
only 4% earned 1's ("No recommendation")
The following pie charts compare the scores of our students with those of all students who took AP exams in 2022. The pie chart on the left shows the distribution of the 1,066 scores reported for our students while the chart on the right shows the distribution of all 4,982,292 scores reported for all students by the College Board: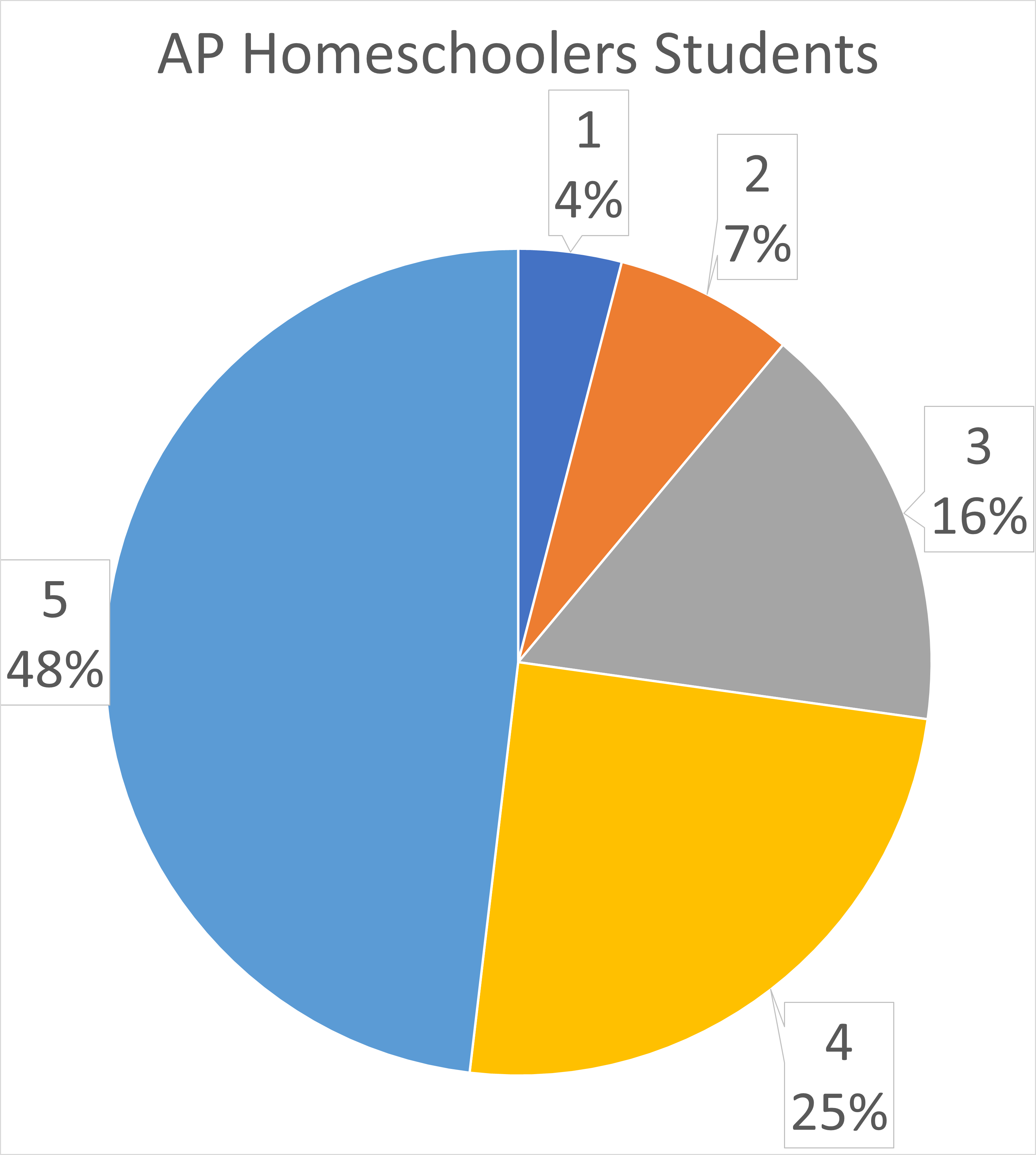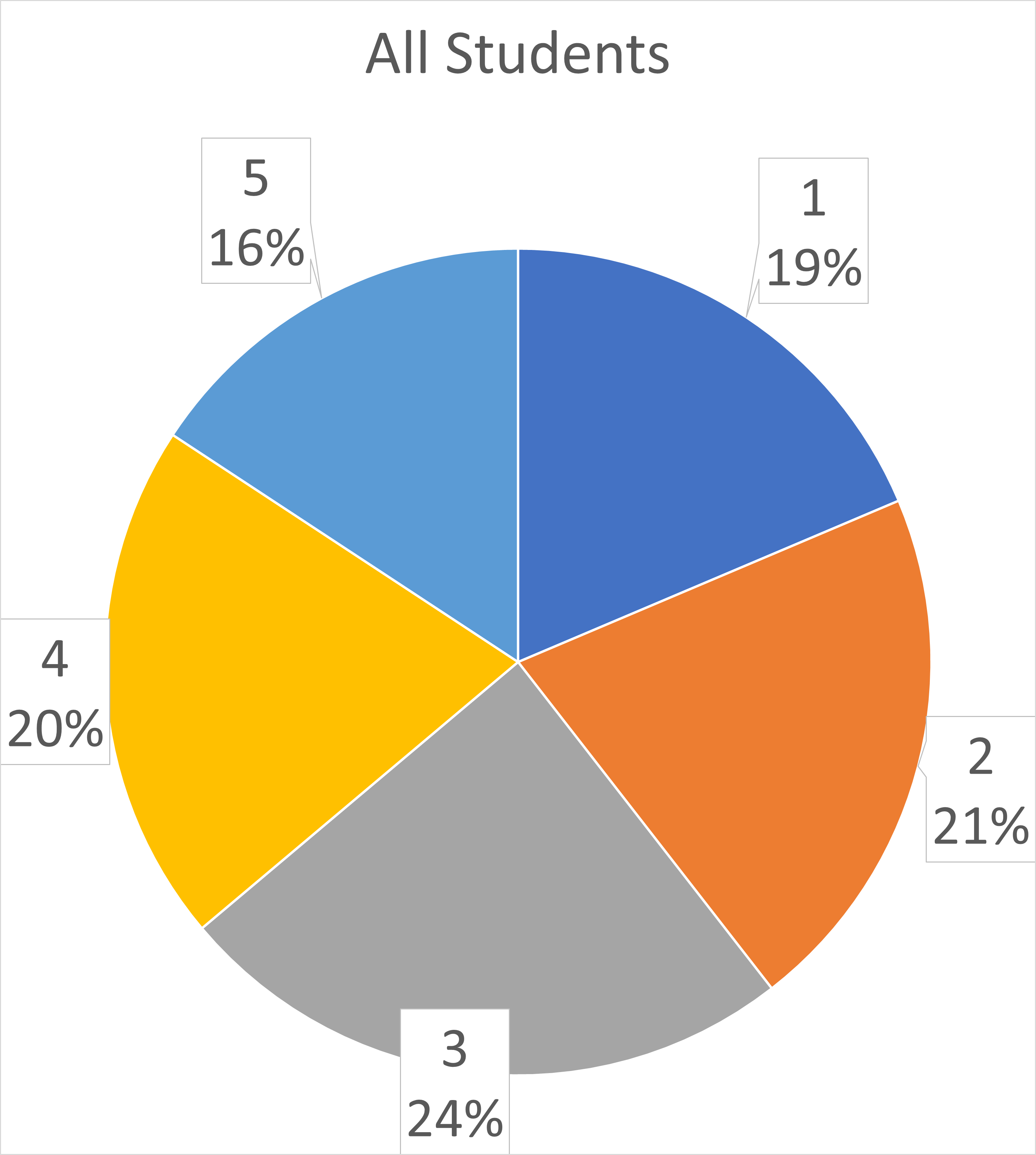 Word of mouth has helped our courses grow without a marketing campaign or corporate backing. We're even NCAA-core-course eligible for students seeking admission to Division I or II schools!
In short, find out what makes hundreds of homeschooled students return to our courses year after year. We hope you join our class community!
We look forward to serving you with our wide range of Summer, AP, and Honors online classes during the 2023-2024 school year and beyond!
Many of our classes require that the student apply to the class teacher before paying tuition. Click on "Our Courses" and then the individual class descriptions to find out if you need to apply and how you can do so.