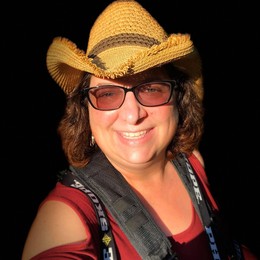 Online for the 2023-2024 School Year
Teacher: Jennette Driscoll
Email: driscoll.jen@gmail.com
ENROLLMENT OPEN FOR 2023-2024.!
Please contact me at Jennette@udel.edu with any questions.
"As I contemplated my retirement Jen was the first and only person I considered as my successor for teaching AP Statistics. I have known her personally for more than a dozen years. Jen is a homeschool parent herself, and the only one I would have trusted to educate my own kids. I know your students will be in wonderful hands with Jen"
-- Carole Matheny, AP Statistics Teacher for PA Homeschoolers for 12 years.
Live meeting times for 2023-2024:
3:00 pm Eastern Time on most Tuesdays and Thursdays, plus office hours. There will be no class on test days, to allow students ample time for the exams.

Class attendance is encouraged, but optional, and all live classes are recorded for student viewing, to allow students to fit the course into their schedules.
Class Tuition: $800-- standard option
Tuition for the standard section includes a Stats lab kit, with shipping

(for US Students; international students contact me about shipping costs or alternatives).

The standard option class includes 2 full semesters, with two optional-but-recommended live classes held most weeks, interactive activities to illustrate and simulate concepts, daily written instruction through Canvas, providing a variety of support materials including video recordings of live classes and copies of in-class activities completed, structured deadlines, and a structured review period leading up to the exam. Students will also access fast interactive help from the instructor and one another through a dedicated Discord server. Free response questions are instructor-graded with detailed feedback, and multiple choice exams are computer graded with instant feedback including worked solutions for the student, followed by instructor followup. There is a mastery component to this section, where students have multiple opportunities to demonstrate mastery of learning objectives through several different means, however there is still a very strong focus on AP exam readiness.

There will be an optional add-on review course in April at no additional cost (a savings of about $30 to the student) [This is a change from the 2022-2023 year, amounting to a price reduction!]
$700 -- (partially) Asynchronous option
Students in the asynchronous section will be required to purchase the etext through me (in the past I have managed a substantial discount over the individual rate) with online SaplingPlus homework. Purchase details will be available to registered students by August. etexts are downloadable and able to be read offline on a computer or tablet.
The partially asynchronous section includes the same rigor of chapter and unit exams as the standard section, including instructor-graded Free-Response exams and computer graded multiple choice questions with immediate feedback and full solutions, additional practice opportunities, and testing deadlines that give the student much more leeway to determine their own schedule, within the stated limits.
The partially asynchronous section does NOT include the live classes, interactive labs and simulations (simulators will be available for individual exploration) or as much live interaction with the other students and instructor. Spring asynchronous students will be allowed access to the Discord server with the traditional section.
Students in the Partially Asynchronous section for fall should start working August 28 and finish by December 15, then complete a review in April prior to the exam. Asynchronous students who plan to work in the spring should begin January 2, and finish by April 12, followed by 2 weeks of targeted exam review. Fall asynchronous students may choose to work more slowly, as long as they do not fall behind the pace for the standard section. This schedule allows 15 weeks to complete the course for either fall or spring.
Asynchronous students do not have a scheduled fall/spring break, but do have a week scheduled to study for the midterm exam with no new assignments and flexibility on when they turn in the exam.
Before signing up for the partially asynchronous section, please fully read the description later in this post. Not every student will thrive in the asynchronous environment with less accountability and less interaction. Fall asynchronous students who find they need additional support may convert to the traditional section, as long as they are not behind the schedule of the standard section, payment of the additional $100 tuition difference, and parent and student consultation with the instructor. Asynchronous students have access to the instructor for questions, but are expected to be fairly self-sufficient beyond the feedback being provided.
Dates at a glance (traditional section):
August 15 open enrollment deadline (until class fills)

August 24 Canvas classroom opens to students

August 28 course begins

September 4 Labor Day

October 9-13 fall break

November 20-24 Thanksgiving break

December 15: Mid-term due

December 16-Jan 7 winter break

December 31 or earlier if possible: Midyear grades sent out

March 25-29 spring break

April 8-26: AP Exam review period

April 15: Course final exam

AP Stats Exam: Tuesday, May 7, 2024 at 12:00 noon.

As soon as possible following the AP Exam: end of year grades sent out (no later than May 20).
Required Text:
The Practice of Statistics, Daren S. Starnes; Josh Tabor (2020) Sixth Edition UPDATED. New York: W.H. Freeman and Co. ISBN-10: 1-319-26929-X or ISBN-13: 978-1-319-26929-6. Standard option students may purchase a used or new copy from any bookseller, purchase a new or used copy from me at a discounted rate, or purchase the electronic edition (Sapling) from me. If you purchase the hardback through a book seller, you must make certain you are purchasing the correct edition! This is the most current edition of the book, and aligns with the College Board's Course and Exam Description. You do NOT need any solution keys, Teacher Editions, or additional prep books.
Asynchronous students, and any standard option student who wish to do so, will obtain the etext through me at additional cost; details to be provided later to registered students. The etext is generally less expensive than the hardback. I will still provide individual feedback on free-response questions. Licenses to the etext expire at the end of the year and are non-transferable; I cannot issue refunds on etexts, as access is controlled by the publisher.
Use of a planner is highly recommended, either electronic or paper-based. All homework and exam deadlines are provided no later than the beginning of the course, and students are expected to be aware of their deadlines and plan accordingly.
Technical Requirements:
Computer, internet access, and e-mail capability is a MUST. A microphone is very helpful, but not required. The course uses a Google Drive, Canvas, Discord, and Zoom. The course is hosted on Canvas and Zoom, and may use statistical applets, Desmos, Google Sheets, the College Board site, and Kahoot.

Scanner, cell phone, or camera to submit handwritten test and homework material as a good quality PDF.

Graphing calculator: NumWorks, TI-84, TINspire, or Casio fx-9750 GII suggested. There are numerous graphing calculator choices and the decision is yours. I will send welcome email with a link to a list of College-Board approved calculators to registered students. Note in the College Board listing, calculators that are also acceptable for AP Calculus are listed with an asterisk.

Some small items will be required throughout the course, such as Skittles, m&m's and Hershey's Kisses. The costs will vary with your location, but will be minimal. Asynchronous students are welcome to complete hands-on activities, but these are not a required part of the asynchronous section. Students with food allergies can be easily accommodated.
Prerequisite: Algebra 2
Algebra 2: Students must complete algebra 2 prior to the start of class. Recommended skills include log and natural log functions, simple linear equations, inequalities, exponents, and fractions.
Homeschooled: Per PA Homeschoolers policy, students should be homeschoolers
Grades 9-12: Exceptions to be made on a case-by-case basis, please contact me.
Enrollment Form: Registration will be open for students who email the enrollment form (see link below) to me and pay tuition by August 15 (or until the class fills). To enroll, send me the enrollment form, then complete enrollment through PA Homeschoolers once the storefront opens. You may send me the enrollment form prior to the opening of the PAHS storefront, to register your intent to take the class.
Who Should take AP Statistics? Everyone!
Statistics is the most widely applicable branch of mathematics and is used by more people than any other kind of math. AP Statistics is a great option for students who are looking for another math course before graduation. It is a valuable math course no matter what the student's planned major in college; liberal arts students are often required to take a statistics course, as are most STEM students, who will find AP Statistics excellent preparation for a calculus-based stats class in college. Students who love math often enjoy statistics because it is an applied, rather than than abstract math course, and students who struggle to see the point of math often enjoy statistics because they can see how understanding statistics can change how they understand the world, as we work through problems using statistics from real-world data!
For students not headed into a math- or science-related major, statistics is a useful and practical topic in today's society, and some argue that these students are better served by taking statistics than calculus. The course does not depend heavily on advanced mathematical computation; instead, you are asked to use your critical thinking skills to explain concepts and interpret results. To cement these concepts and assist you with interpreting results, hands-on investigations are used throughout the course. Technology, such as the graphing calculator and statistical software, is used to lower the drudgery of computation, as well as to model systems that make the course more interesting.
Why AP? This course's focus on clear communication of the methods, results, and interpretation, and the understanding of the conditions under which the interpretations are valid provide value across all walks of life!
Arthur Benjamin, a Mathematician at Harvey Mudd College, gave a TED talk titled: Teach Statistics before Calculus; a bold proposal on how to make math education relevant. You can hear his talk at ted.com: http://www.ted.com/talks/lang/eng/arthur_benjamin_s_formula_for_changing_math_education.html
Class Description:
AP Statistics is a college level introductory course to statistics in which students will learn to collect, organize, analyze, and interpret data. These broad conceptual themes are:
Exploring Data

Producing Models Using Probability and Simulation

Experimental Design

Statistical Inference
Students use technology, modeling using applets and collaborative hands-on activities, investigations, problem solving and writing as they build their conceptual understanding of statistics. We prioritize understanding where numbers come from, how formulas and experimental design, data, and interpretations are related, while providing sufficient practice to become proficient.
Our class day begins with a Daily Message posting which expounds on the day's statistical concepts. The student will read a few pages from our text and apply these new concepts to problems. Students are able to daily test their knowledge through random multiple choice questions. These questions provide the student with a means to constantly practice in short sessions with instant feedback and complete explanations. Throughout the course we have hands-on data collection assignments where we apply what we are learning to real data. Students can practice their emerging statistical skills by responding to several free response questions from each chapter, which helps the student develop their statistical understanding. Our course is tightly integrated with the free tools on the College Board website, where students can practice their new knowledge without feeling pressured by a test, to check understanding. Students will be required to take a test on each chapter, with an occasional free response question component similar to the AP Statistics exam. Mrs. Driscoll grades all FRQ exams personally, and provides detailed, individualized feedback to each student.
On most days students will not meet at a scheduled time, but will work asynchronously to study within their own schedule. The Daily Message is intended to provide additional instruction to further clarify the concepts in the text and provide additional examples and AP Exam tips, as well as to convey current course information and deadlines. Class assignments for the upcoming chapter are posted in Canvas, permitting students to work ahead if needed. Travel plans and special events can be accommodated with advance notice.
While this class is neither reading nor writing intensive you will be required to do both. Students report spending 1 - 2 hours per day, on average, on AP Statistics. Some students may require more or less than that, but plan on allocating time for statistics daily.
Students are encouraged to ask questions of their peers, the class TAs (previous successful Statistics students) and of me on our discussion board. Students utilize the online discussion boards and Discord to interact with classmates, to post any questions they have from the reading material and homework assignments, to answer classmates questions, and most importantly to discuss the interpretation of our results. Collaboration within the classroom is ENCOURAGED on homework assignments— the goal is to help everyone understand the material!
LIVE COMPONENT:
The class is planned with one to two weekly live sessions per week most weeks, with no live classes on an exam day. This is a one-hour live lecture/interactive session where the instructor will present concepts which are covered in corresponding chapters; where students will work through statistical problems that they might see on the AP Stats exam, or explore the statistical aspects of current studies. In these sessions students will have the opportunity to ask questions and interact with the instructor and one another, and discussion is encouraged. Live sessions are presented through the Zoom platform which is easily accessible. Although the live session recordings will be available throughout the year, students are encouraged to participate in the actual live sessions. Attendance in the live sessions is not required, but strongly encouraged. Videos of live sessions will be available for download later for students who need to review a concept or wish to learn from the live session at a more convenient time.
Office Hours:
I will be available in my online office frequently and by easily granted appointment to accommodate different student scheduling needs, permitting students to pop in through our Zoom or Discord platforms to directly ask questions and discuss statistics. These are live sessions and permit students a similar experience to stopping into their teacher's office. My virtual office door is always open. Students can communicate with me via email, Discord, or through the discussion board. I encourage students to share information about the topics which they are learning and ask questions in order to improve their understanding.
Assessment:
Student assessment will consist of a combination of multiple choice and free response exams, hands-on activities and home-work. Additional optional activities are offered in a variety of formats including optional daily short practice quizzes with instant feedback. The exams are graded using the AP exam scoring guidelines. Frequent use of questions in the same format as the AP Exam is intended to prepare students well for the AP Exam. Additional assignments provide students with encouragement to continue practicing until topics are mastered, with credit for doing so. Many of these activities are optional, allowing the student some control over how much practice is required. Deadlines are posted at the start of the course and assignments are provided well in advance of due dates, allowing students to plan their study, work, extracurricular and free time according to their schedules while still meeting deadlines.
(Partially) Asynchronous Sections, fall or spring:
Please consider carefully whether your student would be a better fit for the traditional class or the partially asynchronous class. The asynchronous sections will be completed in about half the calendar time, but will still have similar total homework, testing, reading, and rigor requirements to the traditional class; it is therefore suitable to students who are carrying either a lighter schedule or are working on a block schedule, and who are highly motivated to self-regulate their workload. The asynchronous approach could, depending upon the needs and background of the student, require up to 2-4 hours per day. The course content and objectives are identical to the traditional class. There will be NO live component for this class; students will be moving through the course work using the e-text, the daily messages, the College Board classroom, and an assignment calendar that provides a minimum pace for the course to be completed in one semester. Students are free to work *ahead* of the posted schedule at their own pace as long as they are comprehending the material and performing at the expected standards on the exams; students are heavily discouraged from falling behind the pacing calendar. Free-response exams will be instructor-graded; multiple choice exams will be auto-graded. I am always available by email and students may use the Canvas discussion boards for help on any non-exam assignment. Spring asynchronous students will have access to the Discord server. These asynchronous sections will require a fair amount of self-organization and the ability to synthesize the material from a yearlong course in just a few months. I recommend students from both sections participate in the StatsMedic review course that I will run in April to help prepare for the exam; it includes diagnostic, review, and full-length practice exams; this will be particularly valuable for fall semester students. Asynchronous students should confirm on their application form that they understand the time commitment (possibly 2-4 hours per day) and that they are agreeing to undertake it. Fall asynchronous students only may convert to the traditional class as long as they are at least as far along as the traditional class at the time they make the switch, by paying the tuition difference to PA Homeschoolers and consulting with the instructor. Traditional students will not be permitted to convert to the asynchronous section.
If your student prefers to study independently, does not need a live class component or as much interaction with other students, has a block schedule or lighter course load and can commit to the time needed, likes to interact with an online textbook, and wishes to take the course in one semester, but would still value personal feedback and grading, and having several course materials integrated into a coherent pacing guide, then the partially asynchronous option may be right for your student.
Course History:
I am delighted to be returning to teach AP Statistics for the 2023-2024 school year! We are using the newest edition of the textbook, however, the course format for THIS SECTION is built upon Carole Matheny's highly successful PA Homeschoolers AP Statistics class, which has a high rate of success at preparing students for the AP exam, college coursework, and statistical knowledge they have applied in other areas after the class has finished. Our goal is to continue to build on this success story.
2023 Results, from all versions of the exam. Note that this table represents past results, and cannot predict your student's score:
| | | | |
| --- | --- | --- | --- |
| | This section of AP Stats | Pennsylvania Results | Global Results |
| Median Score | 5 | | |
| % Students earning 3, 4, or 5 | 93.3% | 70.0% | 60.0% |
| % Students earning 4 or 5 | 80% | 45% | 37% |
| % of Students earning 5 | 53% | 18% | 15% |
| Mean Score | 4.20 | 3.18 | 2.89 |
Over the summer of 2022, I also invested over 30 hours in College Board approved interactive training alongside other AP Stats teachers around the country in how to make this already fantastic course even better, and I cannot wait to share everything I learned with your students!
Instructor Biography:
Jennette Driscoll, BS Penn State University, BS University of Delaware
AP Summer Institute for AP Statistics, Summer 2022
I have previously tutored students at the University of Delaware, specializing in statistics, plus mathematics from pre-algebra through calculus. I received a Bachelor's in Linguistics from Penn State University and a Bachelor's in Biology from the University of Delaware. After graduating from the University of Delaware, I worked with a dual appointment as a Research Assistant at Nemours/AI duPont Hospital for Children in the Center for Applied Clinical Genomics, Human Genetics Research Lab, and in the Speech Research Lab, where I was part of teams investigating chromosome 15 duplications in autism and chromosome 3 genetic relationships to unexplained speech delays. I left Nemours about thirteen years ago, and shortly afterward began homeschooling my two children. As a scientist, giving our kids a foundation in understanding how mathematics and science work was always a priority in our homeschool. Before long, I was also teaching local co-op classes in the history of science, labs in chemistry, biology, and genetics, and online classes in physics. My kids are veterans of studying AP-level classes with me at home and through PA Homeschoolers, including my youngest son who studied AP Statistics with my predecessor, Mrs. Matheny, and me during the 2020-2021 school year, and Bayesian statistics and data science with me during the 2021-2022 school year. Both of my homeschooled children have graduated from homeschooling and gone on to college; my husband and I are empty-nesters, with only my online students here at PAHS left to homeschool!
The use of statistics is a critical tool in all of the sciences I have researched and taught, but also in correctly interpreting the data we encounter in our everyday world from advertising and sporting events to medical information and political campaigns. AP Statistics has a wonderful history here at PAHS, and I really look forward to continuing that tradition as I work with our next generation of critical thinkers in the only AP Stats section built on the tools that gave AP Stats at PAHS it's solid reputation!
Reviews from Prior Students and Parents:
"I am currently majoring in Chemistry in college and it is due to Mrs. Driscoll. She is one of my favorite teachers. I took Bill of Rights, History of Science, and Chemistry (with Lab) with her. She brought these subjects to life for me and instilled a lifelong love for Chemistry, Science, and Equity. I only wish she was teaching my college classes now." --K.J., Chemistry, History of Science, and Bill of Rights student
"Mrs. Driscoll is honestly one of the best teachers I've ever experienced. She makes challenging and difficult topics actually fun, and so easy to understand. I enjoy always knowing what is expected of me, because Mrs. Driscoll lays it all out clearly. Her classes are fun and interesting too, I'm never afraid to raise my hand. Even if I get something wrong, she never makes me feel bad about it and I end up learning more because she helps me figure out the right answer. I wish she could teach more of my classes, I really enjoy my time with her." --Ari W., Physics student
"Mrs. Driscoll is a good teacher whose passion for the subject makes the class fun. She tries to make sure everyone is following and presents the material in an organized manner." --R.S & W.S, Physics Students
"This course was very well put together, with detailed planning through every aspect including description, syllabus, lectures, and assignments. Mrs. Driscoll is skilled at fostering an inclusive and supportive environment for her students. Her sense of fun and enjoyment of the subject make her teaching very engaging. She is organized and communicative, so I always feel informed on my child's progress and am confident my child will have a firm grasp of the subject matter. Mrs. Driscoll is an excellent teacher who asks a lot of your student in a gentle way that helps your child achieve their best." --W.S, Physics Parent.
"Jennette Driscoll has taught my youngest for three years. She created wonderful, enriching, and supportive classes for all her students. He thrived in her classes and looked forward to her detailed feedback. She never criticized, but rather critiqued and offered understanding and support." --T.L., Chemistry, History of Science, Bill of Rights parent
"Mrs. Driscoll is an engaging teacher who clearly has a passion for the subjects she teaches. Her courses are well thought out in terms of a balance of learning and skill work and she finds ways for students to learn from each other through workshopping assignments. The class syllabus and weekly assignments are clear and easy to follow. Mrs. Driscoll makes the class fun, helps the students feel comfortable, but also challenges them at the right level. No one would leave class wondering if Mrs. Driscoll cares about the students and the subject matter.She clearly wants to the students to succeed and maybe even feel a bit excited themselves about the course topics." --J.M., Physics Parent
"My child has taken one class so far from Mrs. Driscoll and I am scouring her course offerings to see when we can take another. She is a phenomenal instructor, and it is abundantly clear she wants students to succeed. Her classes are well thought out and implemented realistically so no one is left behind. She sets clear and concise guidelines and holds students accountable, which sounds basic but is actually sorely lacking these days. I appreciate the time and effort she puts in to planning, it's refreshing and a huge weight off my shoulders. I know that the quality of the education my child receives while Mrs. Driscoll is at the helm is unparalleled. I highly recommend her as an instructor." -- Morgan W., Physics parent
Click here to read class reviews for this class (or post your own review)