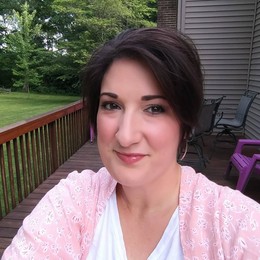 Online for the 2023-2024 School Year
Teacher: Erin Weber
Email: erin.weber.321@gmail.com
Who may apply: Students in grades 11 & 12 who are highly motivated, independent workers will be a good fit for this course. In most cases, students are required to have four years of Spanish study before enrolling in this course. Students enrolling are expected to have a high level of proficiency in the areas of speaking, listening, reading, and writing. Native and heritage speakers are welcome to enroll, as long as their reading and writing skills are developed. It is recommended that students take AP Spanish Language & Culture before taking this course.
Technology requirements:
high-speed internet
headset with a mic (ability to record audio)
webcam
email account
Course description:
The AP Spanish Literature and Culture course uses a thematic approach to introduce students to representative texts (short stories, novels, poetry, plays, and essays) from Peninsular Spanish, Latin American, and U. S. Hispanic literature. Students develop proficiencies across the three modes of communication (interpretive, interpersonal, and presentational) in the range of Intermediate High to Advanced Mid of the American Council on the Teaching of Foreign Languages' (ACTFL) Proficiency Guidelines. Through careful examination of the required readings and other texts, students work to hone their critical reading and analytical writing skills. Literature is explored within the contexts of its time and place, and students gain insights on the many voices, historical periods, and cultures represented in the required readings and other texts. The course also includes a strong focus on cultural, artistic, and linguistic connections and comparisons, which is supported by the exploration of various media (art, music, film, articles, and literary criticism).
Tuition: $775 if enrolled after June 30. $75- early bird price if tuition is paid by June 30.
Dates: This course will meet live each week on Tuesday at 1 p.m. (Attendance is encouraged, but not required.) Eastern time. Class will begin on August 28 and will end after the AP exam in May.. We will take a one-week break for Thanksgiving, two weeks at Christmas, and a week of spring break during Holy Week.

Instructor qualifications: This will be my fourth year teaching for PA Homeschoolers. I have a B.A in Spanish Education from Cedarville University and earned an M.A. in Spanish through the University of Northern Iowa while studying in Querétaro, Mexico. I have taught Spanish at both the high school and university levels and have also worked in training undergrad education majors. In addition, I've worked as a scorer for AP Spanish Language exams for more than 10 years and have also taught English as a foreign or second language both online and in-person. Having a deep sense of wanderlust, I've traveled extensively and can never get quite enough of exploring new places and cultures. After spending the past four years living in Mexico, my husband, daughter, and I have recently returned with our three dogs to my hometown in Ohio.
Click here to read class reviews for this class (or post your own review)