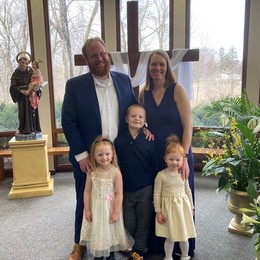 Online for the 2023-2024 School Year
Teacher: Rebekah Follmer
Email: rebekahfollmer@gmail.com
Note: As of August 7, 2023, my class is now FULL. Feel free to submit an application for the waiting list, as students do occasionally drop the class after the start of the year, creating an opening.
Tuition: $800 if payment is received before July 1st; $850 after July 1st.
Length of Course: Class begins on Friday, August 18th, 2023 and ends on Friday, May 17th, 2024 (depending on the date of the AP Exam). This will include a Thanksgiving, winter, and spring break.
Course Description: Advanced Placement English Language and Composition challenges students to analyze how authors and speakers use rhetoric to communicate with their audiences, then asks students to make meaningful rhetorical decisions in their own compositions. The concept of rhetoric can confuse students at first but really revolves around a central question: why does this author write/speak about this topic to this group of people in this particular way? I have a strong belief that all communication is argument, and thus this class will teach students how to deconstruct and make arguments for specific audiences through written, spoken, and visual modes.
Course readings will focus on complex and engaging non-fiction texts that provide models for argumentation as well as springboards for important discussion about ideas fundamental to our lives today. We will explore topics such as race and racism in America, plastic surgery, cloning, and the pursuit of perfection, and the reality of the American Dream. We will also be looking closely at a variety of sentence structures, imitating models to write sentences about content from each unit. Ultimately, students will become confident writers, readers, and thinkers and gain skills necessary to pass the AP Language Exam in May. I hope that you will join me this year!
Workload: Weekly coursework will generally include 40-60 pages of required reading with accompanying multiple choice questions or short responses, participation in written discussions, short video lectures, brief skill assignments, and 2-5 pages of writing. Additionally, as successful AP Lang students are people who "know stuff about things," students will frequently read and respond to National Public Radio, New York Times, or similar media outlet stories on topics that interest them. Finally, throughout the year, students will choose works from a short list of options and participate in small literature circles. The class will not meet at set times, but students should expect daily work, including assignments due by midnight each weekday. I will require all students to participate in live chat debates at least once a unit starting with unit 2, and I will hold optional help sessions as the need arises. Every few weeks, I will offer an optional live discussion during the afternoon as a replacement for written work for that day. A few times over the course of the year, I will assign full-length AP exams; students must take the test in one sitting, but I will grant several days free from other work so that students can choose when to complete the test. While AP Language is a rigorous, college-level class, I am not an ogre, and I do provide flexibility for students who run into conflicts due to illness, special events, and travel. Please do not be afraid to ask for what you need! Every weekend, I send students and parents an assignment planner that details the work for the following two weeks, and students can often work ahead or at least plan their schedule accordingly. However, I do not recommend this class for students who feel they will not be able to keep up with a daily schedule, as our quick turnover on assignments means that late work gets delayed and less robust feedback, which can limit student progress if part of a frequent cycle.
Collaboration: I will frequently require students to work on small tasks and larger projects in smaller groups. Students must be willing to find time in which all group members can contribute to the project, even if that means students are leaving comments on a google doc and "discussing" in non-real time. The most effective collaboration will require some flexibility from all students.
Course Units:
I. Concrete Argumentation: This unit will train students to recognize different types of argument and provide concrete and original support for those arguments. Students will also learn about the rhetorical triangle and how authors use it to make arguments.
II. Identity and the Quest for Perfection: Students examine overarching decisions in rhetoric and style as we consider modern trends in transforming and perfecting ourselves, from designer babies to plastic surgery. Students will compose their first rhetorical analyses, focusing on decisions authors make with regard to logos, ethos, pathos, diction, and organization as they seek to accomplish their purpose. Texts will include Mary Shelley's Frankenstein, contemporary essays, and excerpts from works by Aldous Huxley and Ayn Rand. The live debate with focus on The Swan and will take place in October.
III. Dignity: Individual and Cultural Struggle: This unit will begin to focus student attention more directly on rhetorical devices—schemes and tropes that form the meat of an author's argument. Students will read Narrative of the Life of Frederick Douglass as well as essays and speeches by Martin Luther King Jr, Malcolm X, Benjamin Banneker, Abraham Lincoln, Patrick Henry, and more contemporary writers as we explore instances of individual and cultural efforts to recognize the dignity of all peoples. The live debate/discussion will focus on Imperialism and Globalization and take place in January.
IV: The American Dream and the American Spirit: Students will learn proper synthesis of voices in their arguments. Instruction will focus on framing arguments, conducting research, using MLA style citation, and synthesizing research in writing. Students will also work in groups to make presentations on visual rhetoric. Texts will include, among others, selections from Emerson, Ehrenreich, Quindlen, de Tocqueville, and Thoreau. We will hold live discussions a few times during this unit.
Technical and textual needs: Students must have full access to the web and Microsoft Word (I will use the comments function in Word to help students through needed revision). Students must also have their own google drive account, as we will use google sheets to do Thesis Quickfire. I will also update periodic grade reports on a google doc that I share with each parent and student. Students must be able to view PDF files and videos and should have a headset or microphone to participate in presentations and discussions. A proposed list of required text is listed below, and I will send out an updated list with the syllabus at the beginning of the year; students will be able to find most texts online, in used bookstores, or at their local libraries.
Who should apply: This course is designed for students who like to think critically and deeply about a variety of topics. Students need not love literature or "Englishy" type things, but they should be interested in how our world works and how people make arguments about our world. I do not recommend this course for students who need remedial instruction in grammar, paragraph formation, reading comprehension, or basic writing skills. Students must be self-motivated, driven, and willing to rework and revise assignments. They should be willing to exercise creativity and should be curious about the nuances of the world.
This course is open to 10th, 11th, and 12th graders. I do occasionally accept exceptional 9th grade students, but I encourage all students to wait until they are fully prepared to thrive in the demands of the class rather than simply survive them.
Instructor Qualifications: This is my thirteenth year teaching AP Language and Composition and my eighth year teaching for PA Homeschoolers. I graduated summa cum laude from Wheaton College in 2004, majoring in English and dabbling heavily in Philosophy and Ancient Languages. I earned a Masters degree in Teaching from National Louis University in 2009. My eighteen years of teaching include experience in urban schools in Chicago and a private, more rural school in Wisconsin. In addition to my teaching jobs, I have also worked as an editor for students and professors in the process of defending masters and doctoral theses, and I have written curriculum for a national foundation in Washington D.C. I live with my husband Kris, our seven-year-old son Berend, our five-year-old daughter Mara, our three-old daughter Solvej, and our 3-month-old son Leif near St. Paul, Minnesota. I love being able to indulge my passion for teaching from home!
Texts:
Gerald Graff and Cathy Birkenstein They Say, I Say (2ndEdition)
Don Killgallon Sentence Composing for High School
Mary Shelley Frankenstein (Signet Classics)
Martha Beck Expecting Adam (Berkley Books)
Lit Circle Options (you will choose ONE): Wes Moore The Other Wes Moore, Ibram X Kendi How to be an Anti-Racist, Michelle Alexander The New Jim Crow
Frederick Douglass Narrative of the Life of Frederick Douglass (Barnes and Noble Classics)
Gene Luen Yang American Born Chinese (graphic novel)
Lit Circle Options (you will choose ONE): Arthur Miller Death of a Salesman, F. Scott Fitzgerald The Great Gatsby, Jeannette Wills The Glass Castle
Click here to read class reviews for this class (or post your own review)