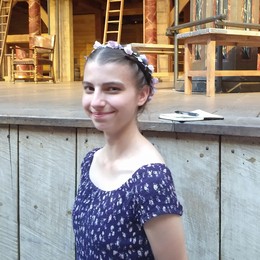 Online for the 2023-2024 School Year
Teacher: Sarah Richman
Email: sarah.c.richman@gmail.com
To Apply: There is no application for this course. I can't wait to meet you! Feel free to email me with any questions prior to the start of the course.
Course Description: Honors English Language Arts is a highly interactive, asynchronous course designed to prepare students for AP-level English, especially AP English Literature. It will provide students with a firm foundation in close reading, literary history, and composition. We will develop and apply our close reading and argument building skills to novels, poetry, short stories, non-fiction essays, and journalism. The texts assigned range from the ancient to the 21st century. Students should anticipate reading 30-120 pages per week accompanied by short responses to daily "morning message" lessons and weekly responses to discussion questions with their classmates. We will also write poetry, essays, articles, and a short story over the course of the year.
Required Texts: In addition to PDF scans of numerous shorter pieces, we will read the following texts.* Any edition is acceptable, except for works in translation.
The Odyssey

translated by Emily Wilson

A Midsummer Night's Dream

by William Shakespeare

Romeo and Juliet

by William Shakespeare

The Rape of the Lock

by Alexander Pope

Emma

by Jane Austen

The Rime of the Ancient Mariner

Samuel Taylor Coleridge

Adventures of Huckleberry Finn

by Mark Twain

The Importance of Being Earnest

by Oscar Wilde

To the Lighthouse

Virginia Woolf

Of Mice and Men

by John Steinbeck

Travels with Charley: In Search of America

by John Steinbeck




Who Should Apply: This course is intended for advanced 9th and 10th grade students. However, no literary background or high school English experience is required. It is also suitable for 11th and 12th graders who have either already completed or chosen not to take AP English.
Tech Needs: Full access to the internet is required, as the course takes place on a AP Homeschoolers website.
Meeting Times: This course has no synchronous meeting times. I will, however, be available during virtual office hours on Saturdays from 2 pm to 3 pm EST and by appointment.
Length of Course and Breaks: The course will run from August 28th to May 17th, with one week off for fall break, one week off for Thanksgiving, two weeks off for winter break, and one week off for spring break.
Tuition: $750 for the year
About the Teacher: Sarah Richman has taught Summer Shakespeare Intensives for PA Homeschoolers for the last three summers. She received her BA with honors in English and in Medieval and Renaissance Studies from the College of William and Mary Summa Cum Laude with a 3.99 GPA. Her honors thesis explored deforestation in Shakespeare, with an emphasis on The Tempest, As You Like It, and Macbeth. Sarah has presented papers at four conferences, published her poetry in journals, co-founded an undergraduate research journal, and won numerous English awards including best graduating senior. She has loved English language and literature since she was very small and delights in sharing that love with her students.
*texts are subject to some change, as I finish preparing the course.
Click here to read class reviews for this class (or post your own review)