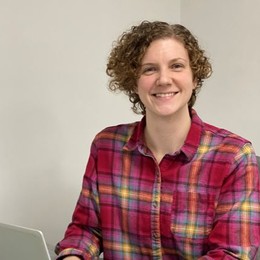 Online for the 2023-2024 School Year
Teacher: Rebekah Lang
Email: rclang1@gmail.com
Click here to apply for AP® Computer Science Principles with Ms. Reagan Waggoner and Ms. Rebekah Lang!
Applications are checked weekly in the spring and summer. You will receive a follow-up message with the status of your application before you pay for the course.


"When I first started this course, I felt that I would fail computer science because I had no basic knowledge whatsoever. But here I am now, understanding what enables this review form to be posted, and actually knowing what http means!"
— Yeeun K. (AP® CSP student, 2021-2022 school year)
Course Description (Curriculum adapted from Code.org)

The curriculum from Code.org is designed to prepare students for the AP® Computer Science Principles Exam and to serve as a foundation for future studies in computer science. It is divided into 9 units:
Digital Information
The Internet
Intro. to App Design
Variables, Conditionals, and Functions
Lists, Loops and Traversals
Algorithms
Parameters, Return, and Libraries
Data
Cybersecurity and Global Impacts
In this course, students will:
Build problem-solving skills through the use of computational widgets such as the pixelation and text compression widgets
Rapidly develop shareable web applications using App Lab: Code.org's online, block to text, JavaScript programming environment
Experience a blend of online, guided tutorials and open-ended, project-based learning
Learn from a diverse cast of role models, from well-known tech celebrities to social innovators, who are using CS to tackle society's problems
Engage in constructing their own understanding of computer science concepts through inquiry-based instructional strategies
Prepare for the AP® CS Principles exam, the Create Performance Task (a portfolio submission), and the new "

Single-Select Questions with Reading Passage"

that have replaced the old Explore PT
Ms. Reagan Waggoner, co-teacher, will host a weekly live Zoom session on Wednesdays from 11 am - 12 pm ET. This is a great opportunity for students to interact with each other live, learn new concepts and review important projects. She will record this for students unable to attend. Ms. Rebekah Lang will post weekly work assignments and handle behind-the-scenes planning, pacing and support for the course. Both teachers will be available to to help you succeed in the course!
Beyond the weekly Zoom meeting, students will interact with the teachers, their classmates, and the teacher's assistants (TAs) primarily through Schoology.com, Discord, and email. On Schoology, students will participate in discussions, submit projects, post resources, upload homework, and complete assessments that are organized into weekly work folders. There will also be some partner coding and group projects during the year.
This course also features TA-hosted office hours and a TA-run Discord Channel where students can build connections, get help with homework, brainstorm project ideas, study for tests, and more!
Student Samples

To give prospective students a better idea of what they will accomplish in this course, here is a compilation of projects by former students:
Who Should Apply

Anyone who is interested in computer science, technological innovations, creative problem solving, logical thinking, and learning! This course introduces high school students to the foundational concepts of computer science and challenges them to explore how computing and technology can impact the world. All hard-working 9 - 12 grade students can succeed in this course, regardless of prior coding experience (or lack thereof!).
Students who have limited computer experience or who might not yet be ready for the challenges of an AP® course should consider Honors Computer Science Discoveries (CSD) instead. CSD is meant for students in grades 6 - 10 as a precursor to AP® CSP or AP® CSA. Students who are primarily interested in coding in Java (or majoring in computer science in college) should consider AP® CSA instead. Here is a brief summary of the difference between CSA and CSP.
Prerequisites

The College Board recommends that students have a grade of B or better in Algebra I before taking AP® Computer Science Principles. Prospective students should be ready to commit up to 10 hours a week for independent coursework.
Required Texts
This course uses Code.org's AP® CS Principles curriculum which is freely available on their website
There may be reading assignments from Blown to Bits (available for free online)
An optional test prep book will be announced in the Spring (typically Barron's or The Princeton Review)
Technical Requirements
Computer with audio and high-speed internet access
A Gmail account
Grading Approach

The goal of this course is to help all students learn the classwork well enough to earn an A! Students are therefore graded based on what they know and what they can do rather than on their timeliness or compliance. Tests are meant to assess as well as prepare students for the AP exam. There are also project grades which comprise a large percentage of the overall course grade. The teachers will make all possible accommodations to help every student succeed, including providing opportunities for test corrections and work revisions without penalties. Additionally, the grades of all students who score a 5 on the AP® exam will be updated to an A+.
Course Dates

Ms. Reagan Waggoner will host a live Zoom meeting weekly on Wednesdays from 11 am -12 pm ET. She will record and post it for students unable to attend. Additionally, there will be a schedule for weekly TA-led office hours published in August. (We will survey enrolled students and TAs to determine the best meeting times.)
We will post weekly work folders each Monday that will be due the following Monday. This course will run approximately from September 11, 2023—May 15, 2024, except for the following breaks:
Thanksgiving break (November 18 - 26)
Winter break (December 16 - January 1)
Spring break (March 30 - April 7)
If students need additional time off or flexibility with deadlines, it is their responsibility to email Ms. Rebekah for adjustments.
Course Fee
Regular Tuition: $800
Audit: $400
*Note from the instructors: We are committed to helping all students learn computer science, so please contact Ms. Rebekah if you need help paying for the course.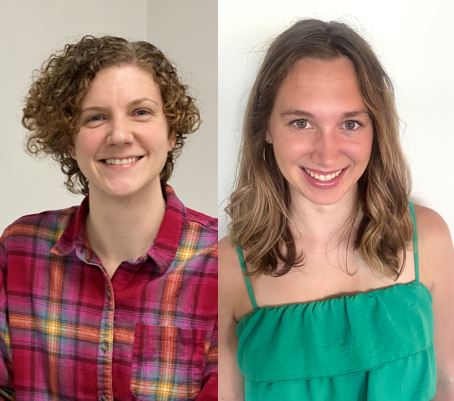 Instructors:
Ms. Rebekah Lang: This will be Ms. Rebekah's seventh year teaching this course for PA Homeschoolers, and she is excited to co-teach it this year with former student, Ms. Reagan Waggoner. This class' average on the 2023 AP® CSP exam was 4.04/5.0 with a 92% pass rate (students earning a 3 or higher on the exam). Compare this with the global average for the 2023 exam: an average score of 2.9/5.0 with a 63.1% pass rate.
Ms. Rebekah has recently won an Educator Affiliate Award for NCWIT's Aspirations in Computing Program for her work with girls in computer science. For the last 7 summers, Ms. Rebekah has scored the Create Performance Task for AP CSP exam as reader. The training and scoring of thousands of exams has given her great insights on how to best prepare the class for the performance task portion of the exam. Following her master's degree in Curriculum and Instruction from Western Governors University, Ms. Rebekah has earned multiple educator certificates from various tech companies and from Penn State University Lehigh Valley for teaching English Language Learners (ELLs). She holds state teaching certifications in computer science as well as a broad variety of other subjects. She has participated in Cooperative Learning Research for Computer Science Principles, served as a CS for All Teachers Ambassador, and is currently a CS Awesome PD Facilitator.
In addition to teaching AP® Computer Science Principles, Ms. Rebekah is the instructor for AP® Computer Science A and Honors Computer Science Discoveries for PA Homeschoolers. She also teaches AP® Computer Science A, AP® Computer Science Principles, Computer Science Discoveries, and Web Design in person for a local private school. Ms. Rebekah is a lifelong educator and learner who has taught middle and high school students—public, charter, private, and homeschooled—for the past 14 years. Having been homeschooled herself, Ms. Rebekah understands how diverse, independent, intelligent, and engaged homeschooled students are. She is excited to work with such talented students and aid them in their studies of computer science!

Ms. Reagan Waggoner: Reagan Waggoner is excited to co-teach AP CSP this year for the first time this year, after having been a TA for the course for the last two years. She is a rising second-year student at the University of Alabama, but a senior by credit hours. She is majoring in quantitative economics and math, with a concentration in computing technology. This summer, she is interning in software development in her hometown of Birmingham, Alabama. Pennsylvania Homeschoolers has tremendously impacted her homeschooling experience, and it allowed her to graduate high school with two years of college coursework complete. To this day, her courses through Pennsylvania Homeschoolers, including this one, are some of the most enriching educational experiences she has had, certainly more than equipping her for college-level studies. AP Computer Science Principles was her first introduction to computer science. Since then, she has delved deeper into Java, Python, JS, and general computing. The intersection of legality and morality with the computing world is of special interest to her and a highlight of this course for her. She has also taught introductory coding small group classes to middle school students over the last several years, in addition to running her own tutoring business in math, Latin, debate, writing, and formal logic.
Click here to read class reviews for this class (or post your own review)