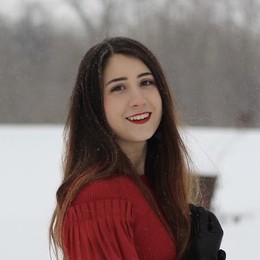 Creative Writing - A Survey of the Craft for Summer 2023
Teacher: Alexia Reed
Email: Alexiareed725@gmail.com
Creative Writing - A Survey of the Craft (Summer 2023)
Teacher: Mrs. Reed
Email: Alexiareed725@gmail.com
Registration: $200.00
Your can register here once registration opens. Registration will open February 1st.
About this Course:
This course is adapted from a longer novel-writing course in creative writing. The purpose of this course is to introduce creative writing in fiction to students who are interested in fiction writing in any capacity or genre and for students to experiment with their own writing. This course would be great for any aspiring creative writer, students who are interested in elements of storytelling, or any student wanting to expand their fiction repertoire in order to submit work for publication.
This is a 6-week long course. Every week, students will read either a novel or short story demonstrating a specific craft element focused on each week. Each week, students will meet twice synchronously over Zoom in order to discuss the common readings and students' own writing. Weekly assignments will be given via Canvas and will pertain solely to discussions based on common readings/craft elements, and short creative pieces experimenting with craft elements. Students will receive peer feedback on their writing. Participation in synchronous meetings is a part of the assignments for this course, but there is some flexibility in that these two live sessions will be held at different times (one morning, one afternoon) to accommodate summer schedules. A make-up assignment will be available for students who miss a live session (these will be recorded for students to view who missed), but I do ask that students attend at least one of these sessions in order to receive feedback. At the end, students will choose one piece they have previously submitted and expand it for publication in a chosen literary journal/magazine. However, students do not have to submit their work at the end—they must simply meet submission guidelines.
Course Goals:
Students will holistically explore the creative writing craft in terms of what's being taught in classroom environments, what advice is given to writers, what successful authors have to say about writing, and what current conversations are happening within the field.

Students will be exposed to different types of fiction and genre that exemplify targeted craft elements.

Students will become familiar with some popular and successful pieces of fiction while understanding the underlying craft elements at play.

Students will be able to discuss creative writing with their peers and ask questions about their own writing as well as our common readings.

Students will be able to practice these craft elements in their own writing and share their writing with a community of fellow peer writers for constructive and motivational feedback.
Start Date: July 3rd, 2022
End Date: August 11th, 2022
Cost of Course: $200. This course is worth ½ credit.
Schedule
Week 1: Introduction to fellow creative writers, to the craft, to modes of creative writing (flash fiction, short story, novella, novel, screenwriting...)
Week 2: Narration and Perspective - This Is How You Lose the Time War
Week 3: Plotting and Elements of Time - Girl with a Pearl Earring
Week 4: Worldbuilding, Setting, and Realism - The Hobbit
Week 5: Genre and Reader Expectations - [Short Story Genre Selections]
Week 6: Reading fellow student's works and where we go from here as writers
Materials:
Short Stories TBD (Electronically Provided)
This Is How You Lose the Time War by Amal El-Mohtar and Max Gladstone
The Hobbit by J. R. R. Tolkien
Girl with a Pearl Earring by Tracy Chevalier
About the Instructor:
Mrs. Reed is an English writing, literature, and composition instructor. She is a 2021 honors graduate of Rosemont College where she studied English literature, writing, Spanish language, and partook in the creative writing MFA program. She will graduate in 2023 from the University of North Dakota with a Master of Arts Degree in English and a thesis on building curriculum and novel writing. While at the University of North Dakota, Mrs. Reed taught freshman writing courses in composition, business writing, and information literacy. In the past, she has worked as a writing tutor at the Harrisburg Area Community College of Lancaster and a philosophy tutor at Rosemont College. She has worked with several university literary magazines including Thorn and Woodcrest Literary Magazine. This is her second year of teaching AP Language and Composition and she is excited to continue. She currently lives in North Dakota with her husband and two large dogs. She hopes to publish novels in the near future and to explore the budding independent publishing industry.
Click here to read class reviews for this class (or post your own review)