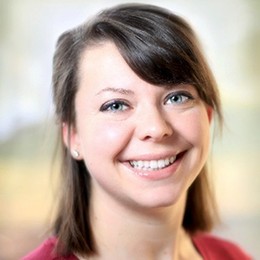 Create a Character for Summer 2023
Teacher: Kathryn Trudeau
Email: katie.trudeau10@gmail.com
All About Characters
This course is for any high school student that wishes to gain a better understanding of the role of characters in literature – and how to create their own character. Characters drive the plot of any piece of fiction (movies, stories, books), and once students understand the components of a character, they can use it to their advantage to develop their own creative writing stories. This is a great course for students who love creative writing and want to build upon their skill set.
This course is six weeks. Each week, students will learn about the characterization and explore a new strategy that helps them to develop their own character. Course content will be delivered via live Zoom calls (which will be recorded) as well as written content.
At the end of the course, students will have written a character-driven short story. We will also cover suitable places for students to enter their writing (i.e., scholarships or contests.)
Materials: There are no required materials for this course. It's recommended that students have a notebook to keep notes during lectures as well as to sketch ideas for their character.
Start Date: July 5th, 2022
End Date: August 9th, 2022
Course Outcomes
Students will examine the types of characters used in literature.
Students will learn how to create, develop, and flush out a 3D character for a short story or novella.
Students will explore how to use universal archetypes to create a solid character framework. We will also look at archetypes vs. stereotypes, and why you need to focus on the former and steer away from the latter.
Students will understand and apply the aspects of the characterization process to their own creative writing assignment.
Students will examine how the character development process reflects real-life experiences – and how the reader can benefit.
There will be a live session each week on Wednesday, at 6:15 pm EST. These sessions will also be recorded and shared so that you will still have access to the content if you can't attend live.
Cost of Course: $300. This course is worth ½ credit.
Instructor Qualifications
Mrs. Trudeau is an English Literature instructor with a background in freelance writing, editing, and instructional design. She is a 2009 graduate of Franciscan University of Steubenville where she studied English Literature and Drama. She graduated in 2010 from Purdue University with a Bachelor's Degree in English Literature. While taking English Education courses at the Master's level, Mrs. Trudeau taught Freshman Composition at Purdue University Calumet. She has participated in several Poetry Marathons as well as the National Novel Writing Month challenge.
Mrs. Trudeau has been a freelance writer and instructor for over ten years. Her work has been published on Parent Co, Motherly, Mind&Spirit, Seton Home Magazine, and Thrive Global.
Tech Needs: Internet access, Microsoft Word or Google Docs
Click here to read class reviews for this class (or post your own review)