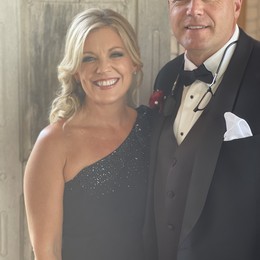 Online for the 2023-2024 School Year
Teacher: Julia Reed
Email: pareeds@comcast.net
AP Comparative Politics 2023-24
Congratulations to the 2022-23 students on their AP scores! 85% of the class received a 4 or 5 with the class average of 4.45, the global average is 3.14! 100% of the class had a 3 or better which usually connotes college credit. These scores are well above the global averages. Well done to all the students!
Course Materials:
Introducing Comparative Politics: Concepts and Cases in Context 5th Edition by Drogus and Orvis
AP Comparative Government and Politics: An Essential Coursebook and Study Guide, 9th ed. by Wood *Please consider ordering this direct from Woodyard Publications. Occasionally there is a shortage on Amazon and the price becomes exorbitant, it should be about 30 dollars. Please do not pay a crazy price, reach out if you are having trouble.
Numerous articles and on-line sources
Films, available on-line
Class Fees: Early Bird (before July 1st): $685, Regular: $720
Tech Needs: hi-speed Internet access, ability to watch DVD's, email account
Who Should Apply: Self-motivated 9th-12th grade students. Students should have reliable Internet access and an email account. Students should be prepared for a rigorous curriculum that will challenge them to make critical assessments of worldviews and their impacts on governments and societies.

Application: I am no longer requiring an application for this course. This is an AP course and course work is commensurate with that level. Traditionally these type of courses are taken by juniors and seniors but I have had many freshman and sophomores perform very well in the class. I want to stress the fact that I will be expecting students to be responsible for their work(I will not chase or coerce you to do your assignments). I make myself available, will help any student who is struggling and will help any student who gets behind and need some guidance. However, I expect all students to ask questions if they are confused and take responsibility for their learning.


Class Description: This course will first and foremost prepare the students to be successful on the AP Comparative Government and Politics exam. The tests and written work will be formatted in a similar manner to allow them practice and refinement over the year. The course will, on its broadest level, consider "ideas and their consequences." Ideas and worldviews are at the root of how everyone sees the world (metaphysics), and gains knowledge and understands truth (epistemology). An individual and a government's view on these things influences their decisions and ultimately lives and countries are impacted.
Today's world is highly interdependent and global in nature. Students will learn to think globally and will explore the impact of countries' interactions. Students will learn, not only how our country interacts and affects the world, but also how other nation-states, as well as non-governmental organizations, shape our world. We will compare and contrast ideologies, governments, and policies in order to grasp the significance of the current world political scene and analyze its impact.
We will focus primarily on the following countries: the United Kingdom, Russia, China, Mexico, Nigeria, and Iran. These countries will not only prepare the students for the exam but will give them a broad understanding of the major political systems.
This course will be exciting, connecting political ideas with real-world realities. Students will be assessed through tests, short papers, various assignments, and class discussion. We will meet every week for lecture/class discussion. We will use Canvas as our course platform (password protected). Additionally, we will have a time to meet to discuss current affairs and developing news in our key countries. Throughout the year we will have guest speakers, who will come to talk to us about real life experiences in these countries.
Live Lecture: There is a weekly class for 60 minutes (sometimes a bit longer). Classes will be held on Tuesdays from 9:00 am - 10:00 am (or a wee bit longer) CST. These classes are also recorded and class is not mandatory. We will also meet to discuss current events on a regular basis.
Class Dates:
The course will be 32 weeks (September 5, 2023 - May 16, 2024) with a break the week of Thanksgiving, two weeks at Christmas and last week in March for spring break.
Instructor Qualifications:
I am a retired Lt Col from the United States Air Force, serving over 20 years on both active duty and the reserve. My duties included both US and overseas locations. I have a BA in Political Science from the University of Minnesota, and an MA in International Relations from St. Mary's University (San Antonio, TX). Additionally I am a graduate of Air Command and Staff College, Maxwell AFB, AL, and a graduate of the Centurion Program (intensive worldview study led by Chuck Colson now called the Colson Fellows program) in Lansdowne, VA and am a Colson Fellow. I served the Air Force Academy as a liaison in the state of Texas and PA for 12 years and previously served on a board for our local congressman, nominating students to our federal academies. I have taught numerous courses over the years and am passionate about International Relations and US Government and Politics and love to teach and interact with students. I locally served in elected positions as well on some non-profit boards. I have worked with educational foundations to improve AP curriculum in the past and this is my ninth year teaching for PA Homeschoolers. I have consulted with a national educational firm and developed curriculum that is currently being used by a national company for this course in public schools. I am a graduate of the Ann Anstine leadership series: Excellence in Public Service in the state of PA (completed in 2018). I still do some consulting work for international organizations from time to time. I have been married for 31 years and Eric and I have four children and two grandchildren. I feel exceedingly blessed to be teaching the next generation.
Scores: see the most recent on the top of the page
Click here to read class reviews for this class (or post your own review)