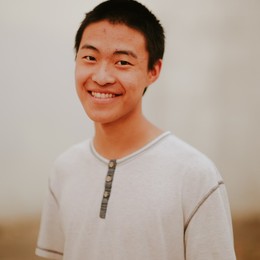 Calculus: Prep for the AP Class for Summer 2023
Teacher: Caleb Alons
Email: calebscotta@gmail.com
REGISTRATION IS CLOSED FOR THE SUMMER 2023 TERM. CALCULUS: PREP FOR THE AP CLASS WILL RETURN SUMMER 2024.
Course Description: Calculus: Prep for the AP Class tells the story of Calculus to students preparing to take full-fledged Calculus courses, whether that be AP Calculus AB/BC or Calculus I/II with a community college. Calculus is an elegant mathematical delight, but the intuitive concepts and mechanical simplicity are often unfortunately lost in the heat of a typical fast-paced AP Calculus course. This course primes the student's ability to think in terms of Calculus, read and write more mathematically, and embrace greater complexity in each major concept.
Each unit has been carefully crafted to mature the student's mathematical thought. I have spent hundreds of hours tutoring Calculus in high school and university contexts. I struggled with Calculus when studying it for the first time, and the original creation of this course was motivated by my belief that if I could master Calculus, then anyone could master it. This course is the culmination of the most effective instructional methods I have observed, studied, refined, and personally used with students for the past several years.
There are 43 daily lessons containing examples, practice problems, and reviews. Every single example problem and practice problem is accompanied with a full-length guided solution that demonstrates the method of thought and a mature way to express the mathematics on paper. This is a novel method for secondary mathematics curricula and is a feature that you cannot find in any other textbook.
Homework for the course is completion-based, as I am a firm believer that grading practice exercises disincentivizes true growth and exploration. As this course exists to prepare students for a full-fledged Calculus course, there is only one final examination, scored as a measure of the individual growth and progress over the course of the entire class.
This course is composed of four units:
Prerequisite Skills Review,

Limits,

Derivatives,

Integrals and the Fundamental Theorem of Calculus.
Students will learn how to…
Reduce/manipulate algebraic expressions,

Evaluate limits graphically and analytically,

Find limits of continuous and discontinuous functions,

Compute average rates of change,

Understand the definition of the derivative,

Interpret derivatives graphically,

Use derivative rules for all fundamental functions/function combinations,

Use the First Derivative Test,

Integrate using the Fundamental Theorem of Calculus,

Perform

u

-substitutions,

Integrate areas using the Fundamental Theorem of Calculus,

Compute the average value of a function,

Determine net and total areas.
Most importantly, the student will understand the intimate relationships and dependencies between each concept, which gives an advanced head start in conceptual maturity and sophistication of thought.
Who Should Register: Students should have taken high school maths through precalculus. This course is designed for any student who wants a head start in Calculus or who might benefit from the extra time to practice and understand more advanced mathematical concepts.
Technical Requirements: Students must have Internet access and be able to join and participate in Zoom calls. Although not required specifically for this course, any full-length AP Calculus AB/BC course will require a graphing calculator, and it never hurts for students to begin familiarizing themselves with a specific calculator for the exam. Refer to College Board's page on calculators: https://apstudents.collegeboard.org/exam-policies-guidelines/calculator-policies.
Hours of Study (Weekly): As this course is dynamic and has the purpose of developing students at all levels, the time commitment varies based on the student's prerequisite knowledge and personal effort. Generally speaking, students who make tangible progress spend between 2-5 hours a week.
Course Meeting Times: Instead of mandatory live classes, there is a weekly office hour for students who might need extra help, ask questions, or simply discuss the concepts from the week. This office hour is an open period of time on Fridays from 3 - 5 PM EST, in which students may come and go freely. Office hour participation is strongly recommended for students seeking to make a significant head start in Calculus. Each weekday, I post an instructional message by 8 AM EST. All regular coursework is self-graded, as the solutions are always provided to students. The pacing is heavily suggested by the progression of each lesson, but the official due date for completing all assignments given during the week is 11:59 PM EST each Sunday night (except for the final week, when the final assignment will be an examination to evaluate what the student has learned).
I do accommodate student travel plans, illnesses, and special events: students should notify me of family summer vacation plans at least one week in advance so that proper accommodations can be made!
NOTE: There is no lesson assigned on the Fourth of July, which is a Tuesday.
Course Fee: $300 per student.
Length of Course: The course is 9 weeks long, from June 5 to August 6 (2023).
Academic Credits: AP Calculus Prep is a 0.5-credit course.
Instructor Qualifications: I am a full-time student at Oral Roberts University and will be finishing my Bachelor of Science in Mathematics next year. This is my second year teaching with AP Homeschoolers, and I'm thrilled to return!
Mathematics and Teaching Experience:
Scored on the prestigious William Lowell Putnam Mathematical Competition (the world's hardest undergraduate mathematics exam) two years in a row.

ORU Computing & Mathematics Department Teaching Assistant and Grader; curriculum developer for Calculus III Lab.

Over 600 instructional hours with over 200 students at all levels with a special concentration in online/digital teaching.

Four years of tutoring Calculus for multiple schools, online and in-person.
Qualifications directly concerning specifically AP Calculus AB/BC:
Every student tutored in AP Calculus AB/BC received a 4 or 5 on the exam (over 80% received 5's).

Fully solved every published FRQ since 2006 at least twice.

Memorized most of the scoring guidelines from College Board's updated Calculus exam structure.

Achieved (as a high school student) perfect scores on the 2012, 2015, and 2017 full-length, simulated-condition AP Calculus BC exams.
* * * * * * * * * * * * * * * * * * * * * * * * * * * * *
About the Instructor: I am the middle child of a family of seven. I was adopted from South Korea and homeschooled until leaving for university. Aside from work, I have succumbed to the "Jack of All Trades" lifestyle, and my hobbies include All Things Creative (maths, multi-instrumentalist, composition, photography/videography, cooking), speedcubing, competitive birding, and petting my Golden Doodle, Roxy. But above them all, teaching is My Hobby. Teaching has always been my first love. I rehearse lectures while walking between classes or driving to work. I troubleshoot and answer student questions while waiting in lunch lines. The opportunity to share knowledge and help others grow and learn never fails to bring me immense fulfillment and satisfaction. Serving my peers and students is a privilege, and I'm beyond thrilled for this coming summer!
"The teacher is the servant of his students." – Caleb Scott Alons
Click here to read class reviews for this class (or post your own review)