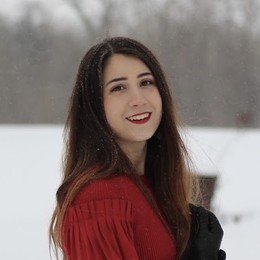 Online for the 2023-2024 School Year
Teacher: Alexia Reed
Email: Alexiareed725@gmail.com
Tuition: $750 Early Bird / $800 After July 1
Length of Course: Friday, August 18, 2023 to Friday, May 10, 2024. This will include breaks for major U.S. holidays and seasonal breaks.
Course Description: This is a college-level course to prepare students for the Advanced Placement Language and Composition exam by engaging in critical reading, writing, and discussion. The stated purpose of the course (from the College Board) is to "emphasize the expository, analytical, and argumentative writing that forms the basis of academic and professional communication." To accomplish this goal, we learn to read texts closely to determine the author's purpose and means of conveying his or her message. In addition to literature, we engage in analysis of images and audio recordings to better understand the processes of communication and persuasion. Our goal is to develop skills in describing, explaining, and arguing through examining texts from various time periods and genres and through writing formal and informal responses to them in various modes. We also complete timed essays and practice tests to help prepare students for the AP exam.
Course Outlook: How I generally run my composition course is that I will take students through a progression of how to write using different styles of texts and themes as examples. The start of the course will focus heavily on rhetoric, rhetorical devices, a study of classical writing, and answering "what is argument and how do I write one?". The course will introduce more styles of assignments as students progress in their writing, with regular essay assignments and exam-oriented practice testing. By the end of the course, the goal is for students to not only be prepared for the AP test, but for collegiate level writing and research as well.
Goals for Next Year: Quick turn-around with communication, greater student interaction with one another, and one-on-one attention and instruction. With the absence of graduate responsibilities, I will be devoting greater time to individual growth, communication, and discussion amongst students.
Workload: Expect weekly reading excerpts, short responses, written discussions, practice multiple choice questions, and short video lectures. Students should expect daily work, except for major writing assignments and practice testing periods.
*I do not penalize late work except in the case of major writing assignments since late draft submissions will affect my ability to give detailed commentary. It is the student's responsibility to keep up with the coursework. I am flexible with deadlines in the case of emergencies or illness if contacted via email ahead of time. Students will receive grades and feedback from myself directly. I will submit a grade to PA Homeschoolers at the end of each semester for transcript purposes, but information on grades is available to students and parents through Canvas at any point during the semester.
Structure: There are three major units in this course. Each unit builds off of the last, resulting in cumulative work where skills are continuously practiced. Each major unit will end with one major writing assignment which is merely a larger version of one of the three AP Language and Composition essays students will be asked to write (rhetorical analysis, argument, and synthesis). The final three weeks of the course will be spent strictly studying for the AP exam.
Meeting: Each week, there will be one mandatory synchronous meeting to discuss weekly work, readings, and questions. I will lead students in discussion and introduce important concepts in action to make each meeting worthwhile. I will have an additional time for "office hours" where students can drop in via Zoom and have me work with them individually or just answer questions. Otherwise, please email me and I will be more than happy to set up a time to video chat with you.
Technology: This course will use Canvas and so students must have access to the internet in order to use Canvas and complete assignments. Video calls will be made via Zoom. Students should also have access to their emails for occasional updates/information.
---
Required Texts:
The Elements of Style (Fourth Edition) by Strunk and White
The Elements of Rhetoric by Ryan N.S. Topping
"They Say, I Say": The Moves That Matter (Fifth Edition) by Graff, Birkenstein, and Durst
Readings from Writing Arguments: A Rhetoric With Readings (Tenth Edition) by Ramage, Bean, and Johnson will be provided online via Canvas Other readings such as sermons, speeches, essays, narrative nonfiction, philosophy, and other material will be included in each unit.
Literature for unit 1:
A Personal Odyssey by Thomas Sowell
Literature for unit 2:
Students will vote on and select two texts from a wide range of topics (such as philosophy, science, history, and more) to read within book clubs. This is to study synthesis of sources in argument and to explore different perspectives within a given discourse.
Possible Literature for unit 3:
A selection from William Shakespeare:

Julius Caesar
King Lear
Twelfth Night
The Merchant of Venice
Instructor Qualifications and Background:
Mrs. Reed is an English writing, literature, and composition instructor. She is a 2021 honors graduate of Rosemont College where she studied English literature, writing, Spanish language, and partook in the creative writing MFA program. She will graduate in the spring of 2023 from the University of North Dakota with a Master of Arts Degree in English and a thesis on building curriculum and novel writing. While at the University of North Dakota, Mrs. Reed taught freshman writing courses in composition, business writing, and information literacy. In the past, she has worked as a writing tutor at the Harrisburg Area Community College of Lancaster and a philosophy tutor at Rosemont College. She has worked with several university literary magazines including Thorn and Woodcrest Literary Magazine. This is her second year of teaching AP Language and Composition and she is excited to continue. She currently lives in North Dakota with her husband and two large dogs. She hopes to publish novels in the near future and to explore the budding independent publishing industry.
If you have any questions, please feel free to reach out using my email at alexiareed725@gmail.com.
Click here to read class reviews for this class (or post your own review)