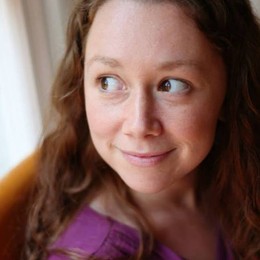 Online for the 2023-2024 School Year
Teacher: Kay BenAvraham
Email: kay.benavraham@gmail.com
Open seats still available in this course for the 2023–2024 academic year!
Instructor: Ms. Kay ben-Avraham (misskayAP@gmail.com)
Note: Students must submit an application to be considered for acceptance to this course before submitting tuition payment.
Course Description:
If you are a high schooler looking for a highly interactive class to cultivate your interest and aptitude for literary studies, this class is for you! This course will help you learn to appreciate—and, more challenging, articulate—the subtleties and complexities of language through close readings of poetry, drama, short stories, novels, essays of the English canon, and People magazine. (That last one was just to check that you're awake.)
Our class has avid readers and competent writers—courageous enough to share their opinions and writings with classmates, and courteous enough to respond to others in a manner which fosters intellectual exploration and debate. We enjoy a lively discussion of ideas, and we work towards the effective formulation of those ideas in written form. I encourage a great deal of peer feedback throughout the course, so students graduate having not only honed their writing skills but also those required for editing. In this community of scholars, students find not only literature, but also friendship!
Most of your coursework will be asynchronous, so you can arrange your work around other responsibilities. The one exception will be a monthly forty-minute live discussion session, in which you and fellow students join me in guided discussion about our class's current reading material. These sessions are scheduled on a rotating basis so that as many students as possible can attend. I am flexible about working with students who have travel or other commitments (debate tournaments, for example), as well as students whose time zones do not allow for live participation. Those who cannot attend live simply watch that month's recording and post their thoughts in the classroom workspace.
Be advised that the commitment for this course is significant! A student who cannot easily read eighty pages per week will struggle to keep up with the assignments. Since our pace and material will be advanced, I do not recommend this course for students who need remedial instruction in grammar, reading comprehension, or basic writing skills. I also do not advise that students take this class in conjunction with any other full-length English class, as the workload will quickly outpace a student's capacity. Plan for about two hours per day for this course.
Each week I send out a brief discussion of the literature and concepts that we will be working on for the coming week. I encourage students to take the weekends—or at least one weekend day—off when possible. (The creative and analytical capabilities of the mind do far better with regular cycles of work and rest.) Some assignments are due Wednesday midnight, but most are due by week's end.
Although the focus of this class is the adoration of books—more commonly known as "the study of literature"—we also prepare for the challenging AP exam. You can expect to gain a vocabulary of literary terms as well as a familiarity with test-taking skills and strategies. Too, you will develop independence of judgment, a capacity for critical reading, and a strong, clear voice as a writer—skills that will stand you in good stead when pursuing an undergraduate degree (and, truly, in any profession you pursue!). You will participate in reading that fully engages both the intellect and the imagination. By the end of the course, the quality and depth of your writing will have increased and be characterized by confidence and insight.
Who Should Apply: High school juniors and seniors, or motivated 10th graders with high marks in English (I often look for English SAT scores of 600 or higher in these cases). 9th graders may apply as well, though I will consider these applications on a case-by-case basis and may request a recommendation letter from the student's English instructor.
Course Texts:
The Chosen, Chaim Potok
Beloved, Toni Morrison
Frankenstein, Mary Shelley
The Adventures of Huckleberry Finn, Mark Twain
The Remains of the Day, Kazuo Ishiguro
Hamlet, William Shakespeare
Reading Like a Writer, Francine Prose
Cliff's AP Literature and Composition, 3rd edition, Allan Casson (optional)
Short stories, poems, and essays will all be supplied by me
There is no cost beyond the registration fee and the cost of any course texts you do not already own.
Registration Deadline: I will generally accept students up to and during the first two weeks of class in September, after which point the course load becomes too heavy for latecomers to catch up to the rest of the class.
Tech Needs: Students must have reliable Internet access and a working microphone (video optional) for live discussion sessions. Students will also be asked to download (free) applications Slack and Zoom; the former is our online classroom workspace, and the latter is the platform we will be using for our live discussion sessions. Microsoft Office—or familiarity with and access to Google Docs and Google Drive—is recommended.
Class Fee: $780 for registrations received before July 1; $800 after that time.
Class Dates: Class runs from Friday, September 1, 2023 to Friday, May 10, 2024. (The class's end date is subject to change if the College Board deviates from its currently scheduled AP Lit test date of May 5, 2024.)
Breaks: U.S. national holidays will typically have no assignments due. I usually provide students with a week break in the fall, a week break for Thanksgiving, a two-week winter break in December, and a one-week break in the spring (usually March or April).
Summer Reading: Call me a hopeless idealist, but I believe summer should be summer, a break in which you allow your mind to rest from the frenetic pace of the school year—and so, for this class, there are no written assignments over the summer. You will not need to "produce" anything; instead, I recommend that you read for pleasure, absorbing and enjoying the world of Story.
If you would like some reading to help you prepare your mind for the course, you can check out two books: How to Read Literature Like a Professor by Thomas Foster, and Eats, Shoots, & Leaves by Lynne Truss. Both are not only informative but rather entertaining, to boot.
Questions? Please do send them my way! misskayAP@gmail.com
Instructor Qualifications: I substitute taught for this very course in the past while Ruth Green was the (superb) head teacher, and this will be my fourth year conducting the course myself. I have also served as an AP English Literature Exam Reader for several years. I graduated magna cum laude from Messiah College, where I earned my bachelor's degree in English Literature. Since graduation in 2008, I have run my own freelance writing and editing business. This means I've had the pleasure of editing many different types of writing, from poetry collections to science fiction to autobiographies to PhD dissertations, and more.

In my spare (ha!) time, I dabble in creative writing. After self-publishing my first novel, The Flower of the Cedar, the book was picked up for publication through Quickbeam Books, an imprint of Signum University Press.
Click here to read class reviews for this class (or post your own review)